Paper Thick RFIDs
Saturday, June 9, 2007
In 2003, aimed at radio frequency identification, Hitachi released a 0.3mm X 0.3mm, .60 micron thick IC with integrated antenna. This year in february Hitachi released a similar IC that is .15mm x .15mm, .75 micron thick.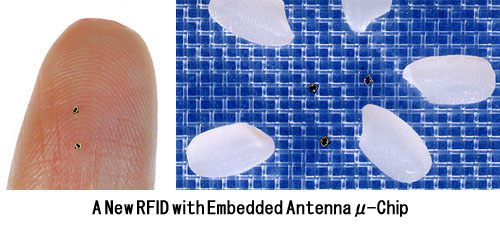 With this size RFID IC, the application is unlimited. RFID adoption in various areas has been steadfast all this time. You could see RFID tags at airport sticker tags, passports, super stores etc. At the same time the security experts are quite
concerned
about the way RFID broadcasts information. The experts have already shown how they could
clone and crack passports
using RFID.
ImmuneID has come up with a better approach of letting RFID tags broadcast the data only at the user's discretion. Check out more on ImmuneID on this is made possible.
[ImmuneID]
[EETimes on the new RFID IC from Hitachi]
[Hitachi RFID IC]
|
|
|
0 Comments: